Ok, as you may have seen I've been trying to make it a little easier to read on here and thus all the changes back and forth with the background etc. I'm having some problems at the moment and that's why we're white right now. Hopefully I'll get it figured out eventually :)
Now to the romance part. While reading some gorgeous wedding blogs lately I've seen all these wonderful kissing balls people use as flower decorations at their weddings, like this one.
I first came across a similar idea about a year ago when I saw this idea in a magazine (don't know which one) where they had red carnation kissing balls sitting in galvanized tin vases on each side of a fire place and it looked absolutely gorgeous. I reproduced the idea then with fake carnations from the Dollar tree store and it looked pretty good until one of my balls met with an unfortunate fate (kids with wandering hands ring a bell anywhere?) and it started to fall apart. So my other ball has been sitting in a corner until I brought it out the other day to fill up an empty vase and bring some color to our still white living room. It's a little out of proportion to the vase but it'll do for now.
When both the balls were still alive and well I used to have them displayed on a pair of candle holders and it used to look something like this, only two of them instead of just one.
And so seeing all the craft and decorating blogs starting to talk about Valentine's I started to think about what I could do along those lines. I'm not one to really do a lot of holiday decorating (too lazy to put something up only to take it down again almost immediately) so I try to use things you can use all year round or at least for a whole season before you need to take it down again. And a kissing ball can really be left up all year if you want to, just like you can display flowers any time of year.
I was going to make some hanging balls like the very first pic above but I didn't really have anywhere to put them. I've also been meaning to buy some fake flowers for an empty vase I have in our bathroom but haven't gotten around to it yet. What I did is I combined those two ideas into one - making kissing balls but turning them into "flowers" for my bathroom vase! This is how it turned out.
The flowers are made out of regular paper stock and so this was a really inexpensive project. Looks cool, though, doesn't it? They remind me of the bountiful look of peonies or hydrangeas which is just what I was going for.
To make this you'll need the following:
card stock (I used probably 25 pages of ivory card stock)
small balls (I stole some small plastic balls from my kids, you know the kind you have in ball pits?)
wire or wire hangers
fake leaves (I had lots of carnation leaves left over from my project from last year)
floral tape (optional, but it makes the whole thing look more polished)
hot glue and glue gun
I had made these tiny paper flowers for a previous project following
these
instructions and really liked the way they came out so I figured that's what I would do for the kissing balls as well. I made a ton of them.
I won't lie, it takes a while, but it's very easy so you can do it in front of the TV or listening to audio books or something. Or have a nice and romantic conversation with your husband :) Or... well, you get the idea :)
I tried to make my flowers as uniform in size as possible in order to make the finished ball as even as could be. I took one sheet of card stock and cut it in half lengthwise and each half into thirds, like this.
Then I took my ball (in a coordinating color to the paper because there's going to be some gaps no matter how careful you are) and started gluing away.
When the ball only had a little gap left I grabbed a wire hanger, removed the cardboard bar and straightened the "legs" of the wire and twisted them together like this.
I left one of the tips of the legs straight and curled the other leg around the straight one like this.
Then I poked a hole in the ball in the middle of the bald spot and inserted the wire all the way to the "platform" created by the second curled leg. Doused the hole, wire platform and surrounding area with a good amount of hot glue and let it cool. Now my kissing ball had a very securely attached stalk of wire. I filled in whatever gaps were still surrounding the stalk with more paper flowers to cover up the hot glue blob. Since I wanted this to look more like a flower than just a ball on a stick I added two pairs of fake carnation leaves by treading them on to the wire stalk and attaching them by wrapping floral tape around the leaves and the stalk, arranging the leaves to sit pretty close to the flower ball to cover up the hot glue and wire mess that might still show through.
Oh, and I also added one flower upside down onto the stalk and slid it all the way up to the ball to help cover the transition of ball to wire, maybe not necessary since the leaves will more than likely cover most of that stuff. It's up to you. Here's the result.
At this point I adjusted the wire stem to fit at the right height in the vase which for me meant leaving the bend in the wire hanger. I made three of these kissing ball flowers which was just the right amount of flower, but having only three puny stalks visible at the top of the vase wasn't cutting it. So I cut one of the original carnation stalk "brooms" (for lack of a better word to describe it) to the right height, left all the leaves on their stalks and stuck it in the vase with the kissing ball flowers to fill in with some greenery in the vase. Here's the broom.
And here's some more pics of the finished project.
I love how they turned out, they look both traditionally romantic and ultra modern. And they cost me nada since I had all supplies on hand already. I especially like that this ivory paper takes on a peachy pink tone in the center of each flower which makes it look so much more like a real flower. What do you think? :)
I had a few different ideas on what else you could do with these kissing balls. You could of course hang them from pretty ribbon from the ceiling and attack your hubby under it, it is a kissing ball after all :) You could also hang them from bare branches like in this pic from
Poppy's Petalworks
.
Or place them on top of a pretty vase. Make a few balls in different colors (red and pink come to mind) and put them in a bowl like you would any decorative balls. Or take my lead and display them on candle holders of varying heights. Have fun with this, I sure did :)
Ps. I'm linking to the below parties.
Blue Cricket Design
The Shabby Chic Cottage
My Romantic Home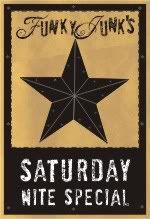 Between Naps On The Porch
A Soft Place To Land
Someday Crafts
Tatertots & Jello