Before I start I'll just show you what I made last night.
They're sweater boots (or in my case sweater slippers) that I made following
these
excellent instructions on Urban Threads. My ballerina slippers were just not cutting it for the icy cold floors of an older house when the temps are in the teens so I took an old sweater and hot glued the sleeves to my ballerina slippers and ended up with a much warmer version of my ballerinas. I'm not sure yet if I like them, they turned out a little tight around the toes. They may stretch a little more, they're already comfier than when I first put them on last night.
Now, on to the tissues. It's winter in case you hadn't noticed :) Winter often brings sniffly noses and therefore you need some handy tissues. I made this project a while ago but I'll try to walk you through the process. Here's the end result.
Looks pretty fancy, huh? Looks are deceiving because here's what it's made of.
Yup, cereal boxes. This project cost me zero dinero since I had everything on hand. The pretty damask wrapping paper came with a housewarming gift and I knew I wanted to use it for something so I held on to it. The cereal boxes are courtesy of my husband's breakfast habits. Cheapo bling (it's the plastic kind you get at the craft store), odd ribbons, Mod Podge and glue I already had laying around the house.
Now the reason for this project was that my favorite kind of tissues come in boxes that aren't always all that stylish.
See what I mean? But they're sooo soft on your nose, they keep you from looking like you've been spending too much time with your nose in a glass of bourbon. The only tissue covers I've ever seen in the stores are the ones for small tissue boxes and although Puffs with lotion comes in the smaller size they last about 2 seconds with our crew. Hence the big boxes, and the need for a pretty exterior :)
I'm a lazy crafter so most of the time I just give myself as little work as I can get away with. I did no measuring what so ever while determining the size of the cover, if you're more precise than I am then by all means have at it :)
I just put a new box of Puffs on my sheet of cereal box card board, like so.
Tracing around all four sides and top of the box I made sure to trace ever so slightly bigger than the original box so it would fit over the box when done. I marked all the parts so I would be able to assemble it correctly. I also made sure to give some parts little flaps that could be folded and glued to the adjoining parts when assembling. I gave the top part four flaps, one for each side, flaps measuring about 1/4 inch. The front and back parts got flaps only on the short ends and the almost square sides of the finished box didn't need any flaps. But any constellation will work as long as you make sure to not try to glue two sides together without any flaps at all. Something needs to be folded over to form the corner. I know this flap thing sounds confusing but I did as best I could :) Play around with it a little bit, the material is (almost) free and I'm sure you'll get it in the end.
Oh, I also made sure that all sides that were going to be on the bottom of the cover, that is the edges that it was to be sitting on had an extra 1/4 inch at the bottom that I could fold into the box and glue to the inside wall to make the edges less flimsy and the whole box cover sturdier.
As you can see in the pics the Puffs box has a different colored cover over the hole where you actually access the tissues, the one you ripp off before you can get started. After I had assembled all five parts of my tissue box cover and glued them together I took this access hole cover and placed it on top of my box cover where the hole is on the original box and traced around it to get the hole in the right place. I believe I cut out the hole slightly SMALLER than the tracing since I didn't want to see anything at all of the underlying box once it was covered. By making the hole smaller you only see the tissues when you're done.
After that it was just a matter of slathering some Mod Podge on the top of the box and put the box top down on the wrapping paper, then working my way around the box with the Podge and paper as I wrapped the paper similarly to how you would wrap a present. I tried to make sure all potentially ugly folds etc were facing the back of the cover. I left enough paper on the bottom edges that I could fold them into the box and glue them to the inside wall for a polished look. I cut a slit through the tissue access hole and then cut slits from the center of the hole almost all the way over to the cardboard, in a sun ray pattern if that makes sense. It will make it easier for you to ease the wrapping paper over the edge of the rounded access hole and glue it to the inside of the box. You can see what I did in this pic.
When I was happy with the result I slathered another few coats of Podge over the whole thing and let it dry.
At this point I felt it lacked a little something so I decided to stick some of those cheap jewels around the opening. It was still lacking something so I added first one ribbon, then another over that one and finally the last ribbon. These last steps took me a few days to finish because I kept staring at it trying to figure out what would look best :) After the last ribbon I had to stop myself because anything else would have been to much. And after leaving it alone for a few days I decided I liked it :) It's got the traditional damask pattern which I love as well as some sparkle which may be reminiscent of India. And ribbons always help make something look more polished, right? If it doesn't look Indian to you we can always just call it girlie chic :) I'm ok with either :)
Some more pics of the tissues with their cover sitting pretty on our toilet (sorry, I'm not good at being politically correct and I have no idea what to call that white porcelain thing in there if I can't call it a toilet so a toilet it is), and a few close ups.
Now I can use my favorite tissues to my heart's content and just stick a new box under the cover when I run out. The cover has held up well in there despite sticky-fingered little people and the odd drop of water, but if you're worried about it just spray it with some varnish. And you're done. Happy nose wiping :)
Ps. I'm linking this to the below parties.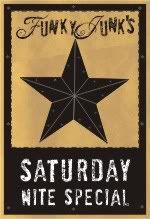 Blue Cricket Design
A Soft Place To Land
Someday Crafts