I just finished another kind of big project and of course I hopped right on the computer to share it with you guys :) Here she is, my new love - Miss Moroccan Dreams Mirror!
Isn't she gorgeous? Sorry for the play equipment and watering can, I got so excited when it was all done that I just snapped a pic without checking the surroundings :) Can you believe she only cost me $5? The $5 was for screws which was the only thing I didn't have on hand.
Ok, so let's back up a bit. I happen to love all things Moroccan and I love mirrors, figured that would be a great combination. A while ago I salvaged one of those long, skinny builder's mirrors that someone had thrown in the trash. It had scratches, dings on the edges and all kinds of gunk on it but after a cleaning it didn't look half bad. I was originally going to use it for something else but I never seemed to get around to it and finally decided to just go with the flow. We had a big board of some kind of siding material sitting in our garage, it came with the house when we bought it. I placed the mirror on top of the board and marked the board 2 inches bigger than the mirror all around and cut it out. Then came the back breaking labor of taking apart two pallets (got them for free, they were sitting in our garage too) in order to use the boards for the mirror frame. The mirror was very cheap in dollars but I sure payed for it with several days of heavy physical labor which brought about blisters and achy muscles. But when you're on a mission you somehow don't care that much, isn't that funny? :)
Ok, so I finally had enough boards to cover the whole back board. I cut them to the same size as the back board. And then it was time for the design. I found this photo via
Photosearch
, it's a low resolution pic but for this application you can use any size pics.
I cropped it in Photoshop and then used my trusty
Blockposters
to blow it up to the size I needed. I then pieced the image together and folded it in half making sure the middle of the arch was where it got folded. And then I cut along the edge of the arch, unfolded it and voila I had my template. Why didn't I just cut out the arch the easy way? Because sometimes photos are taken at an angle and I wanted my arch to be symmetrical. This is what it looked like after I cut it out.
I put the template on top of the pallet boards where I wanted it, centered it and then marked around it.
For the bottom of the mirror I knew the sides were going to be straight and so I didn't need the template down there. I just made sure to mark my bottom boards for the right length. When they were all marked I cut them out and marked them in the right order and which side of the frame they were going to be on for easy assembly. Here they are laid out on the back board.
Next step was sanding. These boards were dirty, had nail holes in them from the pallet, some markings and splinters. I knew I wanted a kind of rough style to the wood so I didn't sand very much, only enough to take off some of the worst stuff. And I left all the nail holes and other dings the way they were, figured they would add to the vintage vibe.
Now for the assembly. I put the backing board down on my "work bench", then the mirror and lastly all the boards in their correct place. Each little board was going to get two screws in them to hold both the board and the mirror in place, I didn't use any adhesive for the mirror. Since my allowance all around the mirror was 2 inches I marked 1 1/4 inch in from the edges where all my screws were going to go. Oh, I almost forgot. Since the mirror was about 1/4 inch thick I also got narrow strips of scrap material about the same thickness which I placed all around the mirror even with the edges so the pallet boards would be able to lay flat against the mirror when fastened, otherwise they would have been awkwardly pointing upwards at a tilt which would not have worked.
Anyway, I eyeballed the placement of the screws along my marked line, pre-drilled the holes and then fastened the screws. Since I'm not the best carpenter I had some problems getting the screws to sit flush with the wood. Some I couldn't tighten all the way down because the screws wore down (does that ever happen to you? I happens to me all the time because of the friction with the screw driver although it's not as much of a problem now that I use my newly purchased drill instead of a screw driver) and others for some reason went so far into the wood I was afraid they weren't going to do their job of holding it all together. But it all ended up being very sturdily attached if somewhat unprofessional looking. Which ended up being a blessing in disguise!! :)
I remembered some ancient Moroccan doors with nail heads I'd seen, like this one I found somewhere online a long time ago (don't know where, sorry).
Yumm, I like that. Only my mirror wasn't going to be quite that elaborate. Using my trusty glue gun I proceeded to hot glue little dabs of glue over all the screw heads, trying my best to make little mounds about the size of nail heads. Some were bigger than others, by necessity, because of protruding nail heads that needed to be completely covered. No need to worry though since I was going for a rustic look.
For the painting I made sure to mask off the mirror so I wouldn't get paint all over it. And then I painted two coats of some white primer I had sitting around. I was going to age it by color washing with burnt umber but I liked the white so much I didn't want to ruin it. I was also thinking when the glue gun nail head thing happened that I would paint the nail heads black but decided against that one too in the end. With it all white it sort of looks like I made a mirror out of an old Moroccan nail head door and then painted it white, if the nail heads would have been black they would have looked too "new" compared to the rest of the mirror. At least that's how I reasoned. :)
Here it is while still (half) masked, I only remembered last minute to take a pic :)
And with some more polishing of the mirror it was all done and ready to place in the bathroom. So the mirror has a few scratches on the glass and some minor imperfections but it all adds to the feeling of this being a Moroccan mirror with a history. This is a really heavy piece, I could barely lift it myself, and it's not meant to hang on a wall but only gently leaning against the wall.
Here are some action pics of it in place in our teeny tiny bathroom, it's placed behind the entry door. And the pics are not that great since I had to stand in the shower and otherwise push myself up against the walls to get the pics :) We have a tiny bathroom, what can I say? :) You have to imagine the walls in a deeper greenish turquoise as well, it's all very blah and bland when it's all white.
You can clearly see the "nail heads" in this pic, as well as the old nail holes and other blemishes in the boards. Don't they make the mirror seem like it's ancient?
I'm really, really happy with how this mirror turned out! I love it! It brings texture into our bathroom, looks like something old and Moroccan and yet it's white and fresh looking. All I need to do now is attach the top of the mirror to the wall so our kids don't kill themselves (or break my new treasure!). I was debating for a while if the mirror was going to be black or white but I had some white paint (or primer, really) already on hand and since the walls in here are going to be a darker color when I finally get some paint up I figured the mirror will do a better job making the room feel bigger and brighter when painted white. Only $5, I still can't believe it... So happy :)
Ps. Linking to the below parties.
My Romantic Home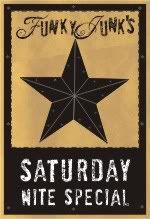 Blue Cricket Design
The Shabby Chic Cottage
Between Naps On The Porch
A Soft Place To Land
Someday Crafts