So I haven't really finished any new projects since I started this blog and therefore I'm just going to showcase a project I finished a couple of weeks ago, hope you don't mind the lack of befores and a complete tutorial. But I will try to walk you through what I did in case you feel like making something similar.
Anyone noticed all the silhouettes being done everywhere? It's been around for a while and I'm halfway done with a project involving silhouettes of our kids, halfway means I've only finished the silhouette of one of them and not the other :) So I'll return to that one sometime in the future when I actually have both done.
But this is about something I made for our dining room, and I wanted something big and classy-looking. Big because I had a big space between two sconces that needed filling and classy-looking just because :)
I like old-fashioned stuff so I was originally looking for a silhouette of a man from the ca 1700s, you know with lace and wig and so on. And I'd found one I liked, showed it to my husband just to let him be a part of this decorating thing. And he was like "In stead of having this anonymous guy on the wall, can't you find a pic of a real guy?". And so I found a silhouette of George Washington that pretty much fit my bill AND that found full approval of the husband (who's all into politics and American history etc.).
Anyway, this is what he looks like on the wall. Pretty good if I may say so myself :) I like the long hair in a ponytail, the protruding buttons on his uniform and the long curve at the shoulder, girly yet manly sort of.
The whole thing measures about 30x38 inches so it's pretty big, and it didn't cost me a dime since I had all the supplies at home already! The sconces are a thrift store find by the way, about $4 each. And when I get my stuff together the walls in the dining room are going to be brown so you'll have to imagine that part. The whole inside of our house is still the plain off-white it was when we moved in...
Now, this is how I went about it.
First I found the image online, it was pretty small so it needed enlarging in order for me to use it as a stencil. You can always go to a place that will enlarge it for you but it's going to cost a little bit as well as take longer. I've found this wonderful website called
Blockposters
where you basically upload an image to their website, tell them how big you want it to be (a whole wall if that's your fancy) and then download the converted image in a pdf-file that lets you print the whole thing out in pieces on your printer and piece it together into a bigger image. For free! And it only takes a second for them to convert it for you. The result is going to be pixelated which some people like, they have a great gallery of what people have done with it on their website. I don't like the pixelated look which is why I use it for making stencils.
Anyway, I printed George out on regular printer paper, pieced him together with Scotch tape and cut out the silhouette to use the surrounding area as my stencil. Before I'd gotten to this point I had made the canvas out of canvas drop cloth leftovers stapled to a frame made from wood from a pallet (got it for free from a neighboring paint store). I primed the canvas with white house primer I had around from a house project and then rubbed diluted burnt umber over it all so it wouldn't have a stark white background. It turned out kind of coffee-colored with a splotchy effect. Probably because impatient me couldn't wait for the white paint to dry so they got somewhat smeared together.
Next I taped the George stencil to the canvas with blue painter's tape so he wouldn't squirm during the most crucial part of the creative process :) Which consisted of dabbing black hobby paint all along the edges of the stencil to transfer his noble silhouette onto the canvas. And then I just filled in the interior of the silhouette as well or he would have looked kind of hollow. Oh, and I also added some hand painted lines in the corners to make the whole thing look more finished, kind of like photo corners if you know what I mean?
Both my husband and I liked the way it turned out, it's so rare that our tastes and passions go together as well as they did in this case. We now have George Washington himself over every time we sit down to eat. He's got such a presence that he even gets blamed for things, like whenever impolite sounds are made at the table all eyes go to George and the real culprit exclaims "It was George!". I never knew his manners were.., well..., that impolite. But at least he looks good and that's the important thing :)
Ps. I'm linking this post to the below parties.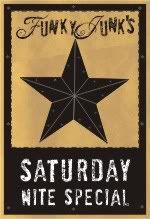 Blue Cricket Design
Between Naps On The Porch
A Soft Place To Land
Someday Crafts